RedLobster is one of my favorite seafood restaurants. As you may know, a high quality seafood meal can cause a small fortune. How does one save money dining at Red Lobster? How can one afford a fancy seafood meal with a tight budget?
Why do you need saving tips for dining outside?
These days many people are facing financial difficulties. The economy is getting worse, and our budgets are getting tighter. Do we really need to cut our entertainment expenses to fit into our tight budget? The answer is yes. Do we really need to reduce the number of times we dine out? The answer is no. As long as we use our money wisely, we can cut the cost of dining out without sacrificing the delicious food and fun. Here are some saving tips for eating at RedLobster restaurants.
Saving with Red Lobster coupons
Always use RedLobster coupons when you dine at Red Lobster restaurant. RedLobster regularly sends out discount coupons to attract people to eat at their restaurants.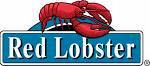 How to get FREE Red Lobster coupons?
1. Join Red Lobster Fresh Catch Club to get FREE RedLobster coupons
You can find Red Lobster coupons easily online or off-line. The easiest way to get RedLobster coupons is to join the RedLobster Fresh Catch Club at their website: www.redlobster.com. The club is free to join, and members of the club can receive RedLobster special offers and printable coupons through email.
2. Become a RedLobster fan at Facebook
The other way to get Red Lobster coupons is to sign up at Facebook and become a RedLobster fan so that they can reach you for the RedLobster dollar-off coupons, special offers and other events.
3.Find FREE Red Lobster coupons online
Red Lobster coupons are also distributed through many coupon service providers. For example, coupon websites offering printable restaurant coupons, such as coupons.com and Valpak.com, are good places to find RedLobster coupons.
4. Find FREE Red Lobster coupons in Sunday Newspaper
The other place to find RedLobster coupons is the local Sunday Newspaper, which often comes with coupon booklet from Smart Source or Red Plum.
5.Buy RedLobster coupons online
Of course, if you are not a newspaper subscriber, you only want Red Lobster coupons or you don't have time to go through papers to find and clip coupons, you can buy them online.  There are many websites providing coupon clipping service, for example, thecouponclippers. You order the coupons you want online and pay several pennies, and they send them to your door.
Stack coupons, speciall offers, discount gift cards or credit card cash rebates to save more
Combining RedLobster coupons with their special offers can help you save more money. Most time they offer printable coupons applicable for special offers. But coupon's terms of use may vary. Look carefully before you order. If you have any confusion, you should show the coupon to the waiter/waitress and ask whether you can use it. Don't be shy. Coupon is money. Treat your money seriously, and treat your coupons seriously.Pay your RedLobster bill with discount RedLobster gift cards or credit cards with cashback.The advantage of using RedLobster gift cards is they are stackable with coupons or other offers.
How to buy cheap Red Lobster gift cards online?
You can buy Red Lobster gift cards online at a discount price, which means you can buy the gift cards with a payment less than the card's face value. For example, at plasticjungle.com, you pay $46 to get a $50 RedLobster gift card. Another good place to buy RedLobster gift cards is ebay.com. Search ebay for "Red Lobster gift cards", bid the price your want to pay and take the best offer you get. But before you place any bid or order, you take a look of the seller's credit history and make sure you are doing business with a reputable guy. The other way to improve your ebay shopping safety is to use PAYPAL to pay your bill. If you don't have Re Lobster gift cards, you can pay your bill using credit cards, particular those with cashback. For example, from time to time, Discover Card offers 5% cashback on any restaurant purchase. Their cashback is redeemable for cash, credit, or gift cards including RedLobster gift cards.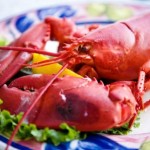 Visit Red Lobster for Lunch instead of dinner to save money and live healthy
Visit RedLobster for lunch instead of dinner. Usually lunch entrees are modestly smaller in portion size than dinner entrees, but are much cheaper. For example, the Red Lobster grilled shrimp scampi is almost 50% cheaper during lunch than dinner. Additionally, having a fancy lunch and a small dinner is good for your health. You get better sleep with eating less in the evening.
Only order the foods worth to order
Only order your favorite entrees on RedLobster menu. If you are a RedLobster loyal customer, you may already have tried most entrees on Red Lobster menu. You know which one you like most. Then just order it. You come to RedLobster and pay big bucks for the good taste, not for something to stuff your stomach. You should also avoid the appetizers and desserts which can easily be prepared at home and are not healthly. This is also helpful in preventing you from over eating and gaining weight. If you are new to RedLobster, you should start with their signature dishes. Don't try their new entries unless they have any special offer for them or you want to be a tester.
In summary, in order to save money dining at Red Lobster restaurants, you need to combine all the available and applicable offers including Red lobster coupons, special offers, discount gift cards, and/or credit card cash rebates, and order the correct RedLobster menu items at the correct time.